Trying to join an existing organization/Dash account?
You do not need to signup for a new Dash ComplyOps account.
Signup For Dash ComplyOps
To get sign-up for a Dash ComplyOps account, navigate to the application signup page and complete the registration process and steps below. You will be provided with Dash application access and a 7-day trial of the Dash application.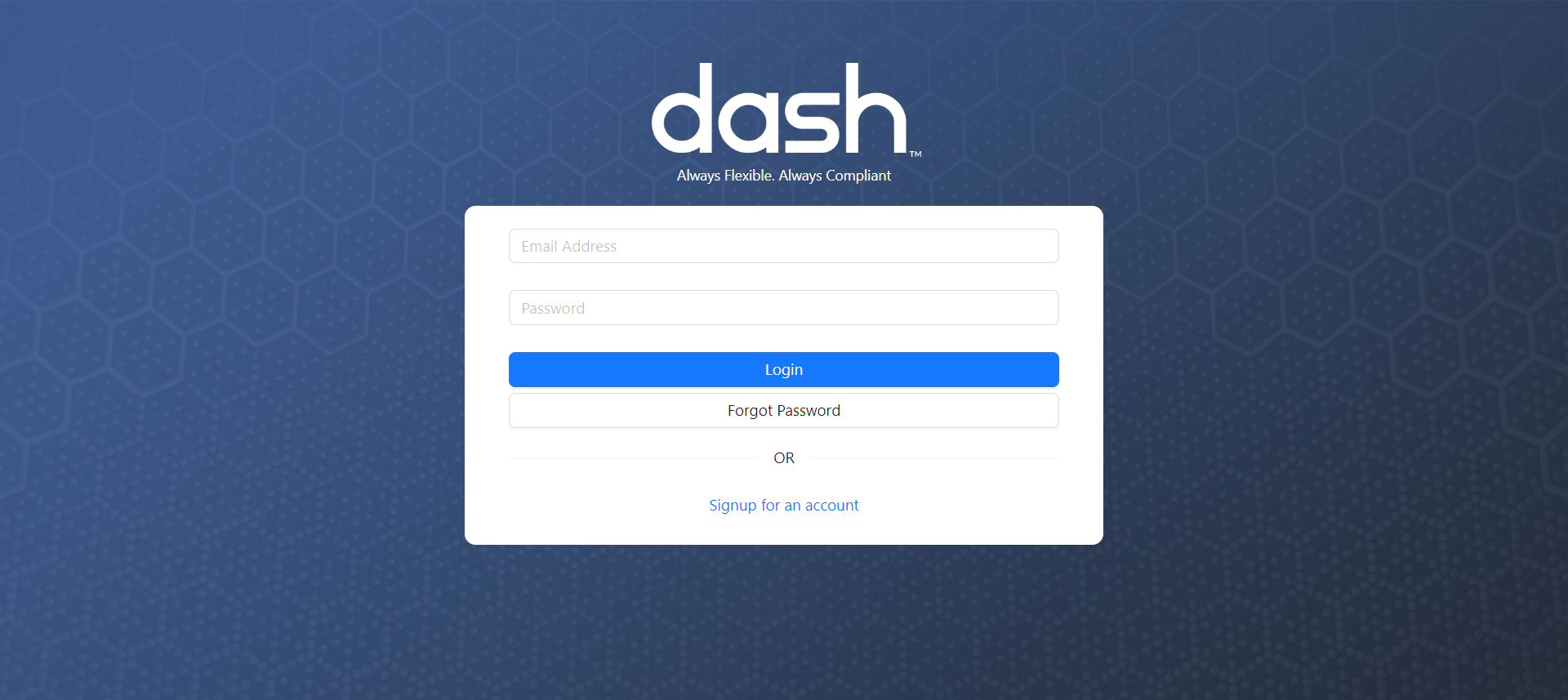 Click the "Signup for an account" link.

You will be taken to the following page: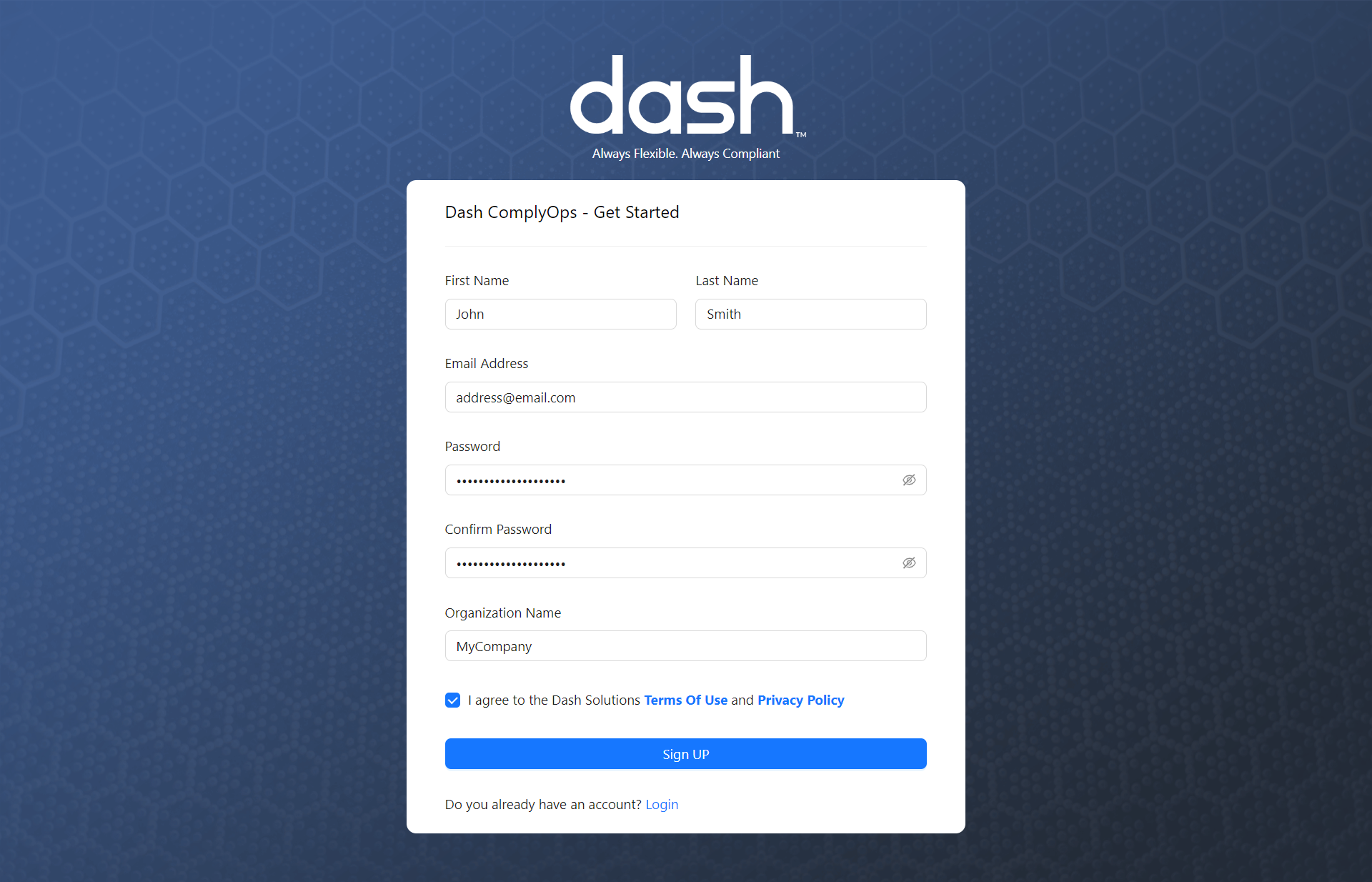 Fill out all information for this registration page

Note - The email and password will be your first user/login for Dash ComplyOps. You will need to confirm your email address in the next step.

Once you have completed all fields > Click "Sign UP"

You will be taken to the following page: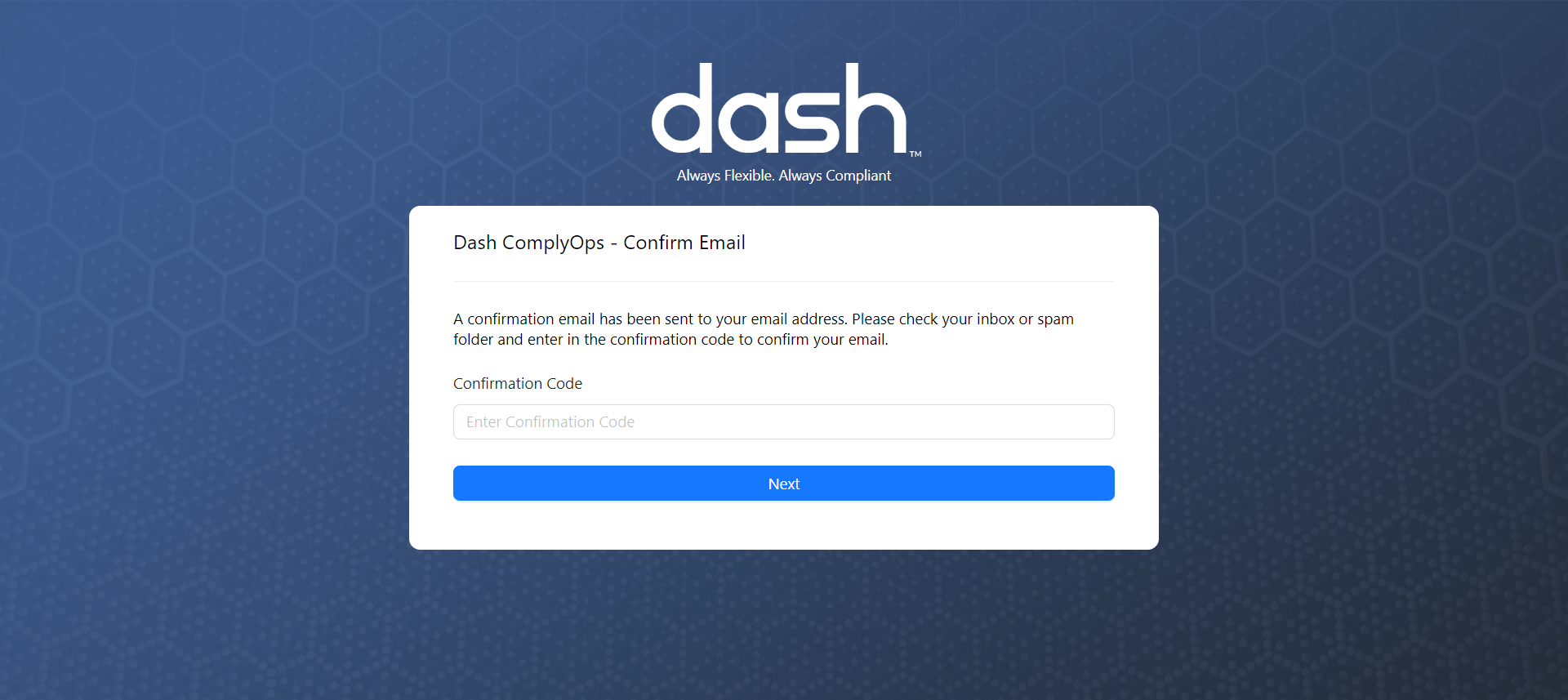 Navigate to your email inbox

You will be sent a confirmation email from Dash. Click on this email. (Check your spam area if you have not received this email)

Copy the "Confirmation Code" provided in this email into the Dash registration page

Click the "Next" button

You will be taken to the following screen: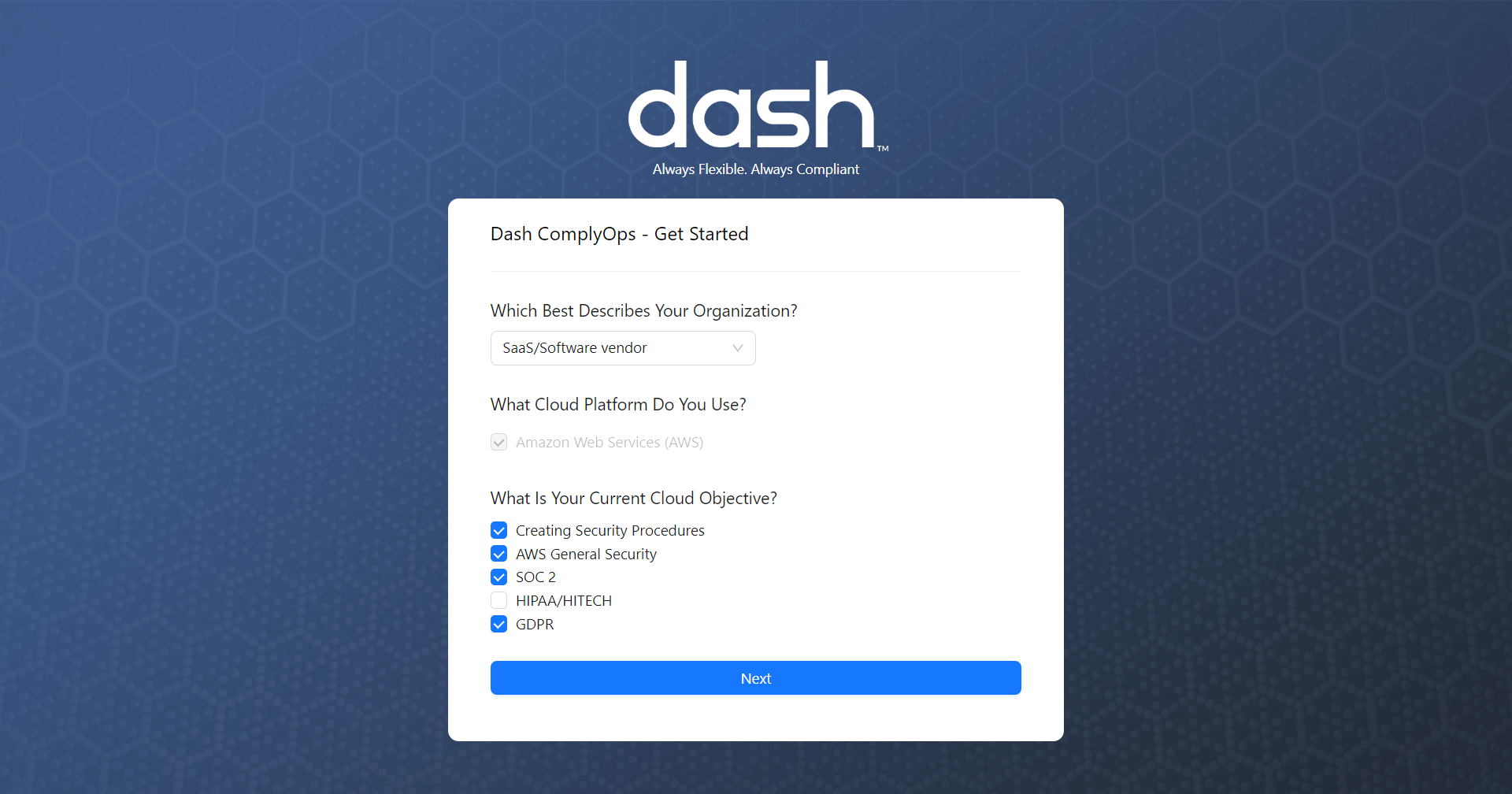 Complete the provided questions and with answers that best describe your organization and current cloud/security objectives.

Click the "Next" button

You will be taken to the following screen (if you already have existing license, you may be taken to the next step)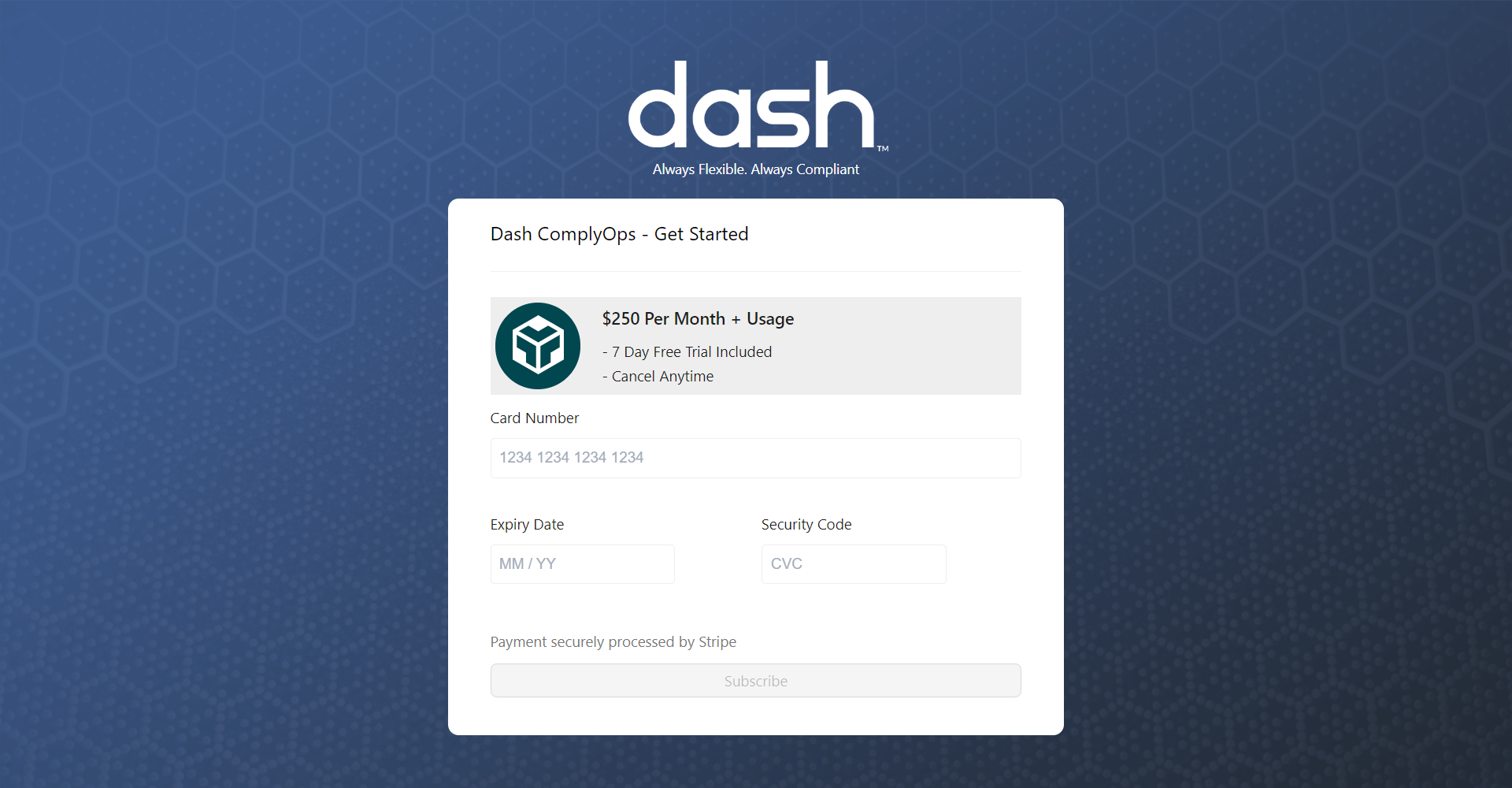 Enter payment information

Fill out Credit Card Number, Expiry Date, and Security Code

Note - All new signups include a 7-day trial, which you can cancel at anytime.

After the 7-day trial you will be invoiced $250/month + any additional usage. You can see the following page for information on billing plans.

Click the "Subscribe" button.

You will be taken to the following screen: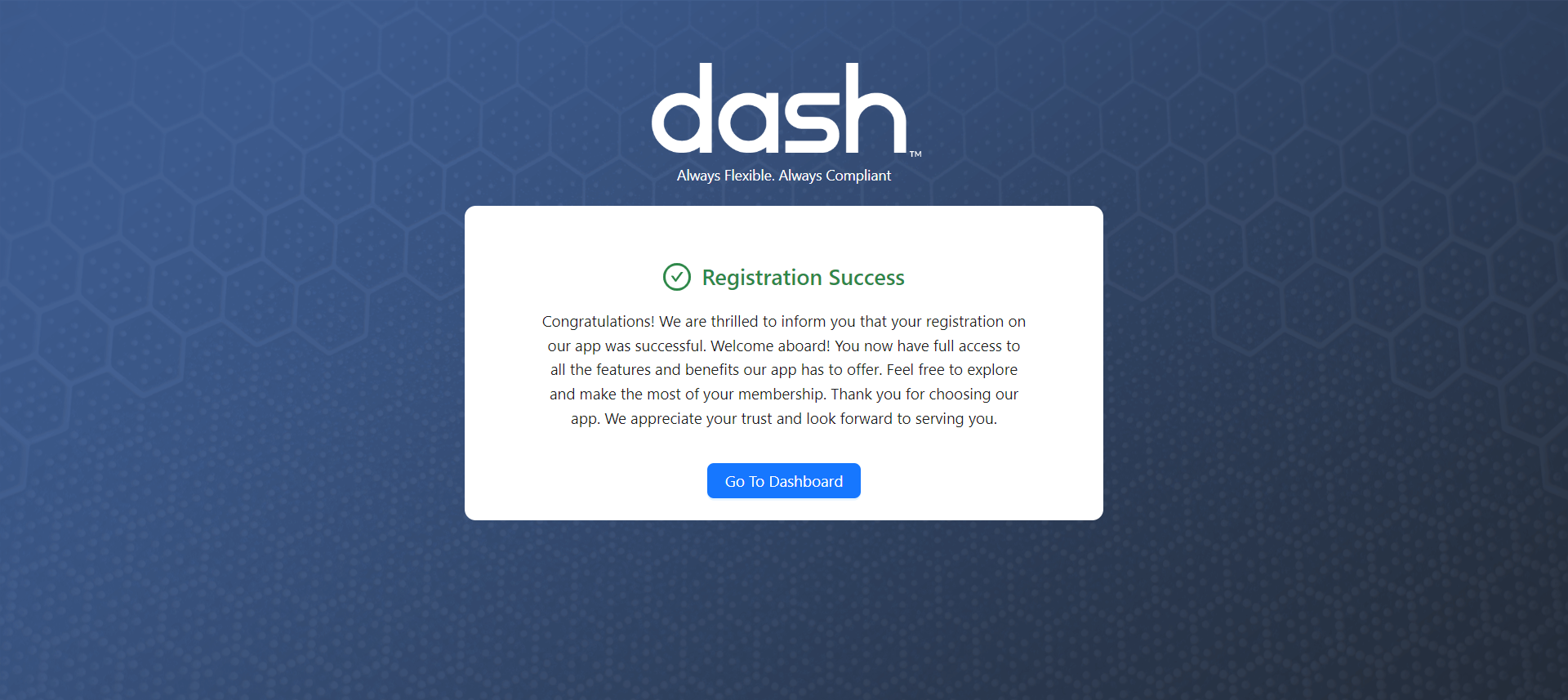 Registration is now complete.

You can now view the application by clicking "Go to Dashboard"

You can use your email and password for future logins at the following link - app.dashcomplyops.com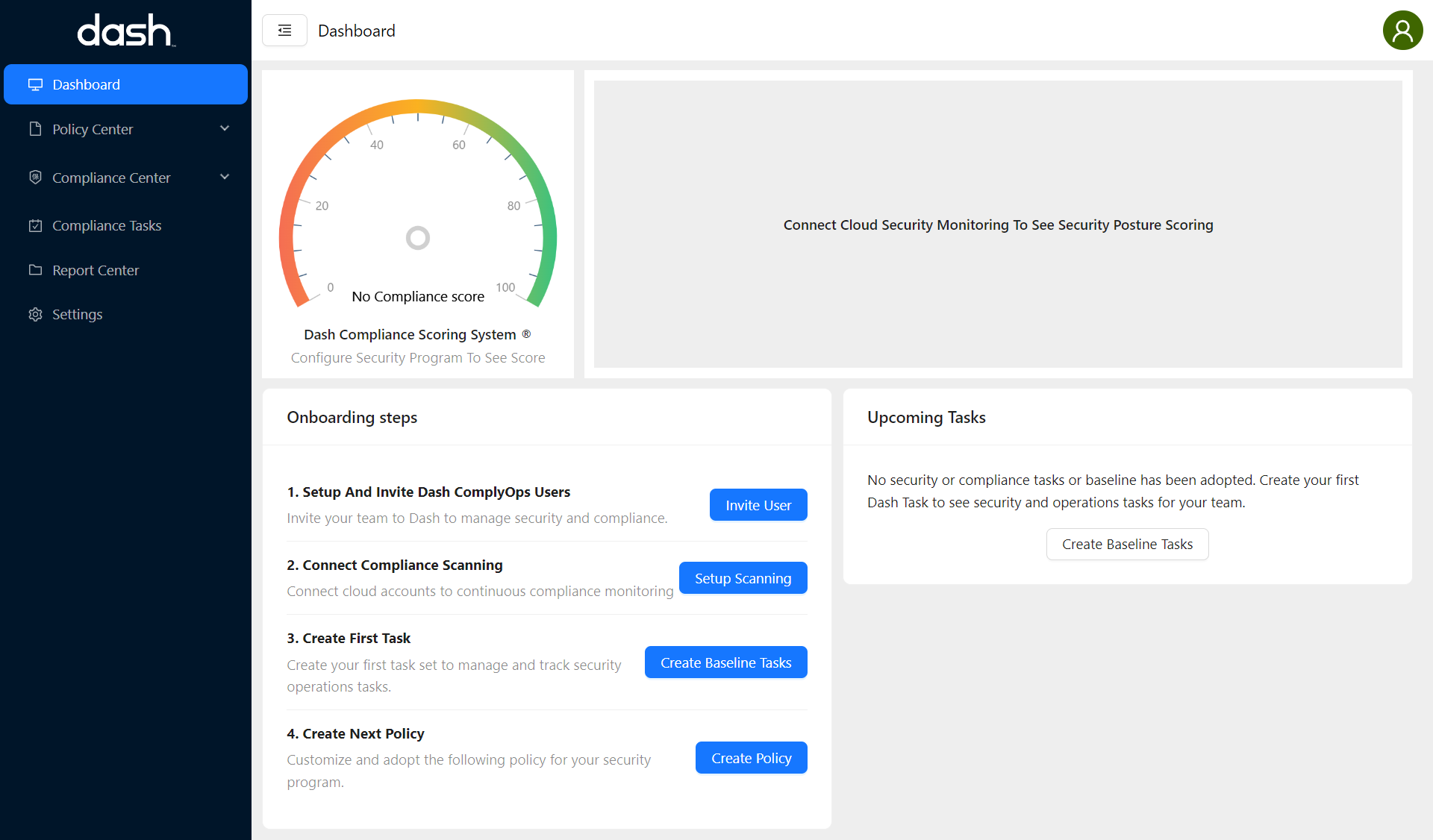 To get started, consider completing the steps provided in the "Onboarding steps" in the home dashboard
You may also consider reading the following additional documentation for getting started: